Useful Tips and Tricks¶
There are some things that you can do to make using SimpleSell SMS easier.
Managing Contacts¶
If you plan to import contacts from your Android phone via your Google account and you use the same phone/account for personal and business use, add your business contacts onto a common group when you save them.
For example, you can have a group called Clients where you add all your clients to. This will make it easier to export your contacts without having to filter through them manually at the time of exporting. You can simply select the group you wish to export.
Using on a Mobile Phone¶
For the best mobile phone viewing experience, rotate your phone to landscape view. This will provide you with more screen area on which to view the web page.
If screen auto-rotate is not enabled, you can enable it in the quick settings panel of your phone by swipping down from the top of the screen.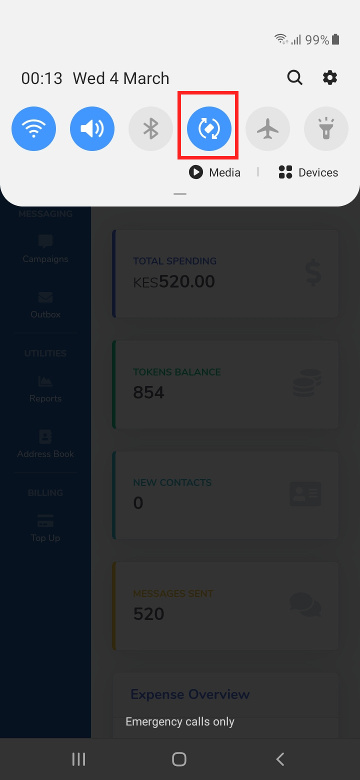 Once auto-rotate is enabled, you will have a wider view on which to work. You will be able to see more of the screen at once.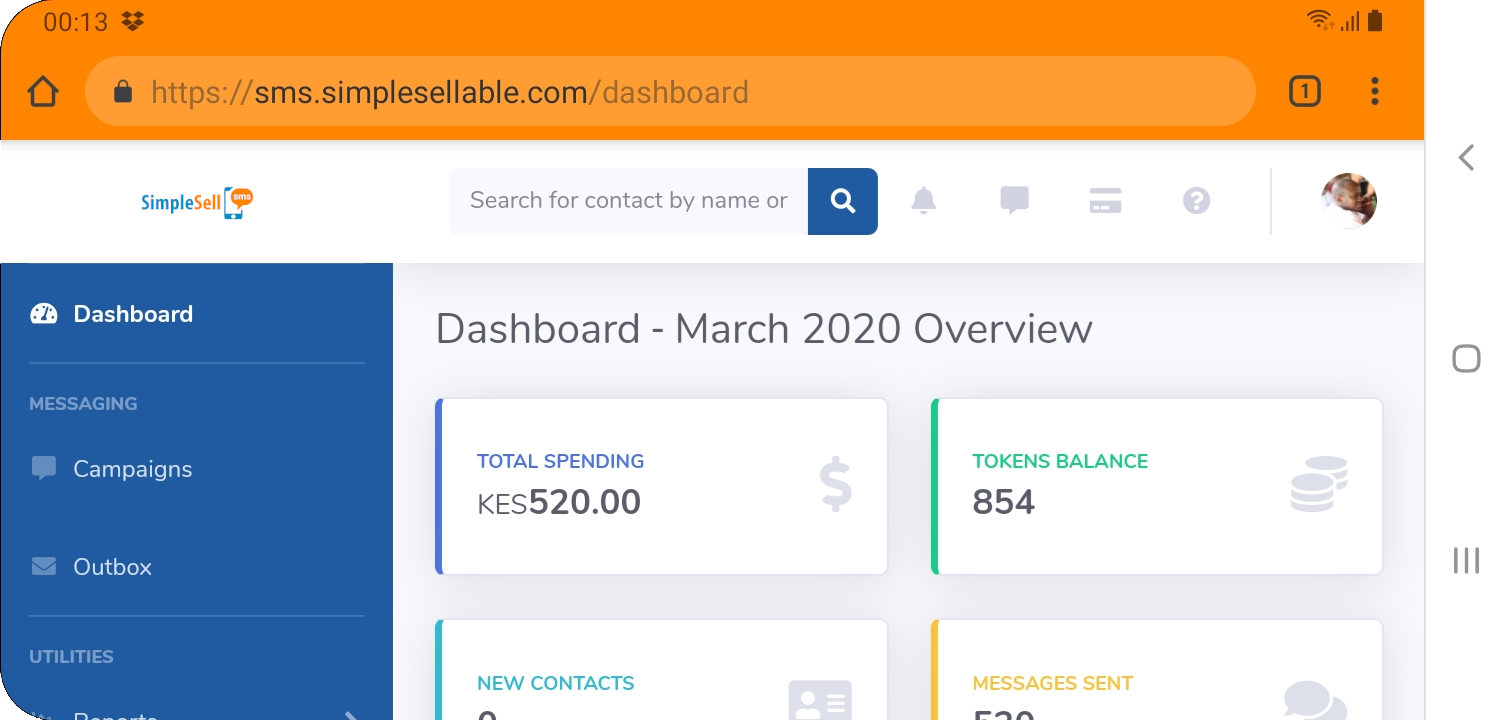 Speed Up Messaging with Templates¶
Use the SMS Templates feature to speed up message composition. Templates allow you to re-use messages that you send out frequently. This saves you from having to type out messages that you send out on a regular basis.